gentlemen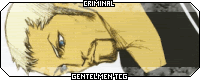 Gentlemen
Criminal
Username: Arianne
Cards: 280


Mastered
Collecting | Keeping | Trading | Trade Log | Extras

Please feel free to e-mail me if you want to trade!
Collecting
currently collecting
Collecting: Johnny












Keeping
future collections
Keeping for future collections:




























































10 Cards for Party Member:
iori12, zeromz05, rasler11, jade09, tidus04
roxas11, alex01, adol01, linkww06, kyo10










Trading
see anything you like?
Willing to trade for anything:






















































































































Willing to trade for current or future collections:





































Pending:
None currently
Trade Log
making a list, checking it twice
My full trade log is located here.
Extras
money, coupons, etc
Money:
























































Coupons:







Experience:


Stamp Cards:
None currently